This victorian terrace house in N6 required extensive repairs to both woodwork and stucco rendering. The windows were repaired using the Windowcare repair system, with new hardwood cills and inserts, then painted with two coats of Sikkens Rubbol Primer and finished with two coats of Sikkens Rubbol SB white gloss. This house will keep looking good for many years to come.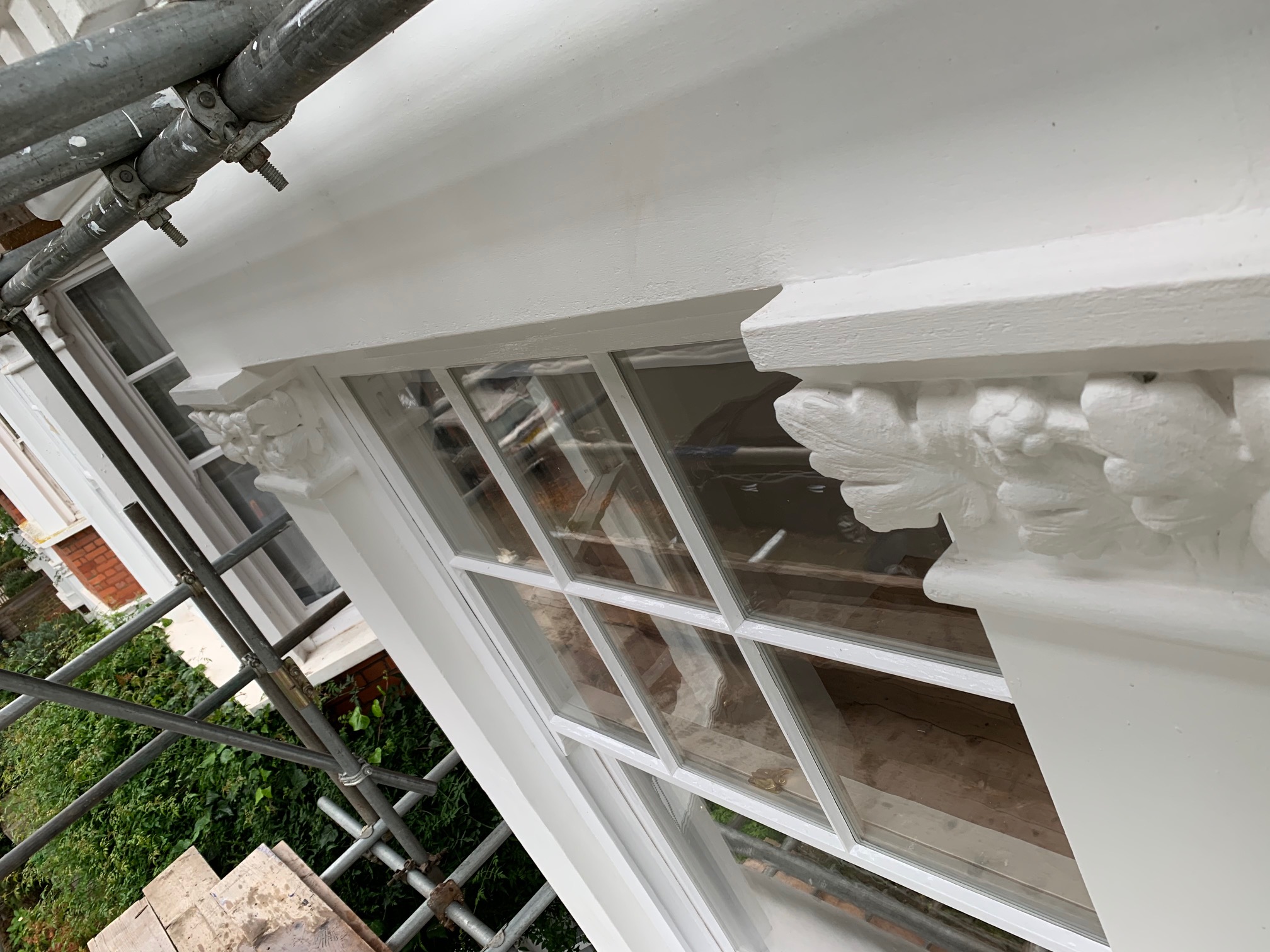 Windows
These beautiful old windows with finely detailed pillars and their wood frames had suffered over the years from the London environment, and were overdue some TLC. We used the Windowcare system to bring everything back to battery. Nothing matches the original, properly cared for.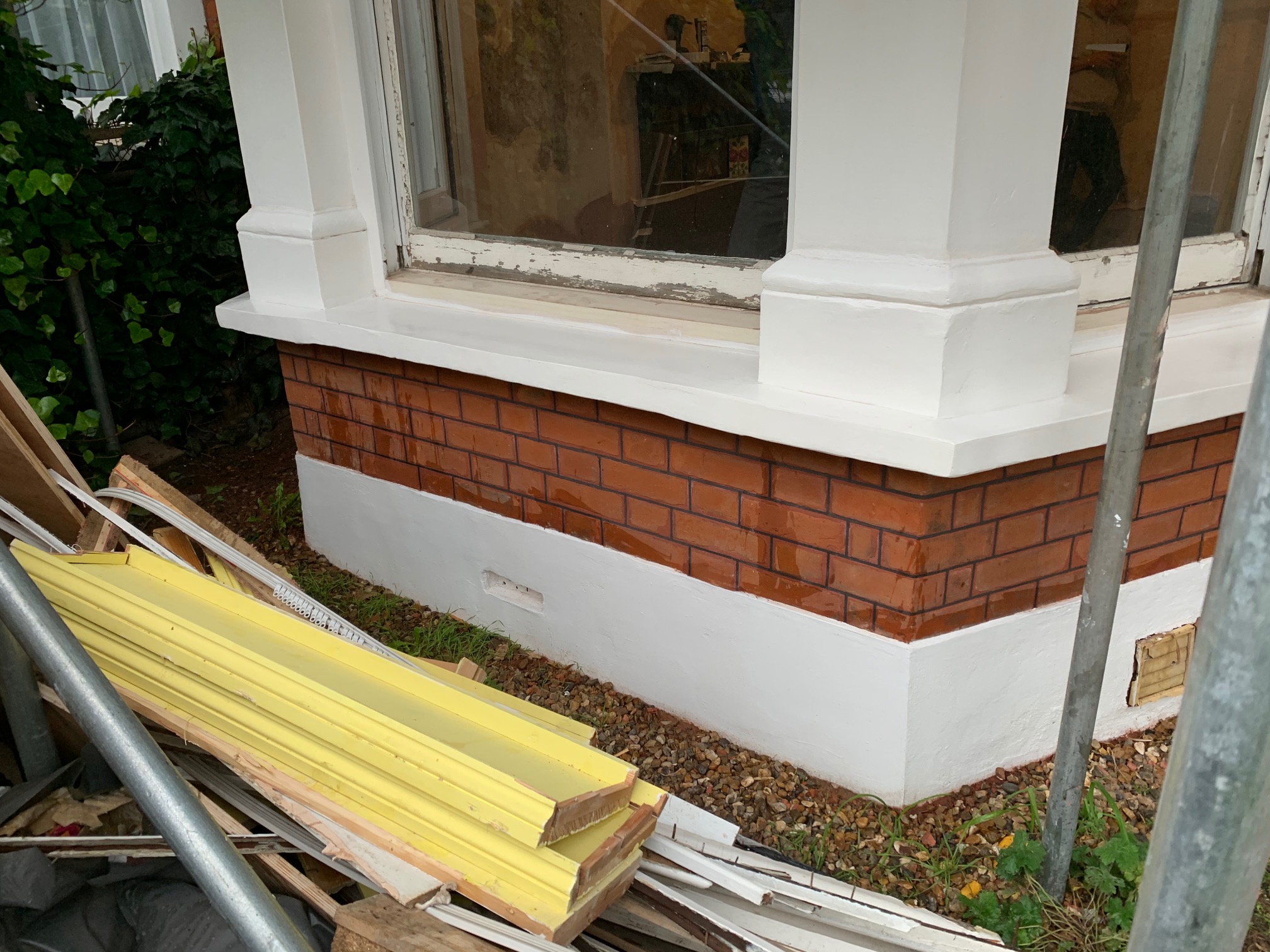 Rendering
Stucco rendering beneath the windows had also suffered quite badly. After proper repair, the stucco and render panels were painted with Carrs Anti Carbonation Coating. The fresh look sets off the brickwork and doubtless puts a lot more value into the property.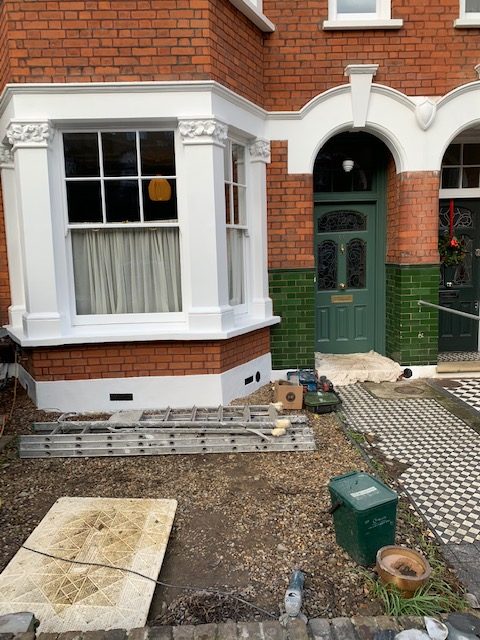 Finishing
We also renovated and repaired the door and surrounds, finishing off with a subtle green gloss from the Little Green Paint company. People have published books about the beauty of London town house doors, and quite right too.